202126feballdayTension Release RetreatChateau Lake Louise - Alberta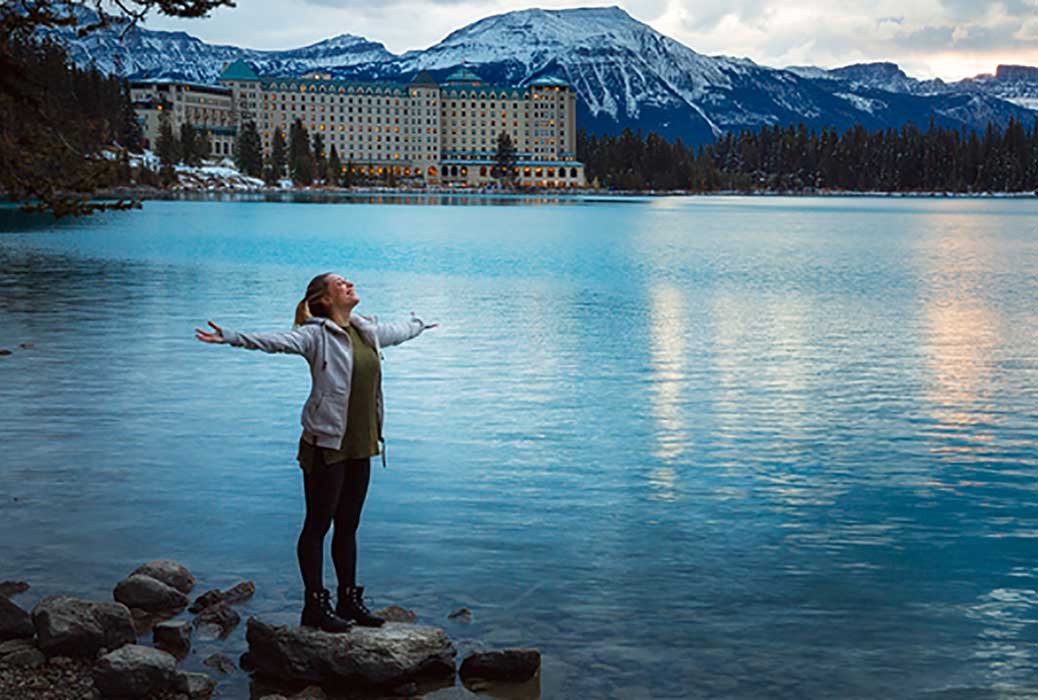 Event Details
TENSION & STRESS RELEASE RETREAT
at Chateau Lake Louise Feb. 26 – 28 2021
In the luxury of the ultimate natural mountain destination, Fairmont Chateau Lake Louise looks after all your needs and you concentrate on yourself. In this unique, all-inclusive retreat you learn cutting-edge self-care tools, to profoundly release stress and tension held with-in your central nervous system and myofascia (your bodies connective tissue).
Your retreat with international facilitator Kathleen Keller, includes an eye-opening talk and five classes. Kat is a master educator who has focused on therapeutic movement for 40 years. She is the only instructor in the world with the training to facilitate the unique blend of modalities offered in this program. Enjoy delicious healthy meals, pamper yourself with a world-class massage or spa treatment, explore the gorgeous trails, relax with new friends or read a good book.
Re-set your central nervous system to "CALM".
Profoundly RELAX – with two powerful self-care techniques:
TRE®– Tension Release Exercise
SMR – Self Myofascial Release
IN TRE® you learn to safely activate your own natural mammalian reflex mechanism of "shaking or vibrating". You start by doing a series of innovative, basic exercises that can be modified to suit most fitness levels. The exercises allow your body to release deep muscular tension & myofascial holding patterns of tension, stress or trauma. You learn how to profoundly calm your nervous system. Kathleen holds your space and guides you to activate this natural mechanism. In the serene and safe setting of the Chateau, your system returns to homeostasis (balance). After practicing with Kat three times, you will be able to replicate the process yourself. TRE® produces the same brain waves as meditation, yet you don't have to clear your mind, a real bonus for people who find meditation difficult.
IN SMR you learn to use small air-filled therapeutic balls. Kathleen guides you to gently open and release some of your core muscles that contract during times of tension or stress. This includes the psoas, scalenes and suboccipitals. Also included are the superficial upper trapezius which often hold stress, plus techniques to relax your polyvagal nerve which regulates excitement levels of your body. You learn the beautiful simplicity of un-winding and releasing your connective tissue with a soft approach.
Due to the nature of TRE® and SMR, all interested retreat participants must complete a confidential participant information form for Kathleen to review. TRE® and SMR are appropriate for almost everyone, but your safety and comfort levels are our primary concerns. Kathleen will reach out to you after you submit your registration and participant information forms before your reservation is confirmed.
View full retreat itinerary
Safe retreat information
Time

february 26 (Friday) - 28 (Sunday) MST
Location

Fairmont Château Lake Louise

111 Lake Louise Dr, Lake Louise, AB T0L 1E0