A self-care method to support healthy Myofascia (your connective tissue)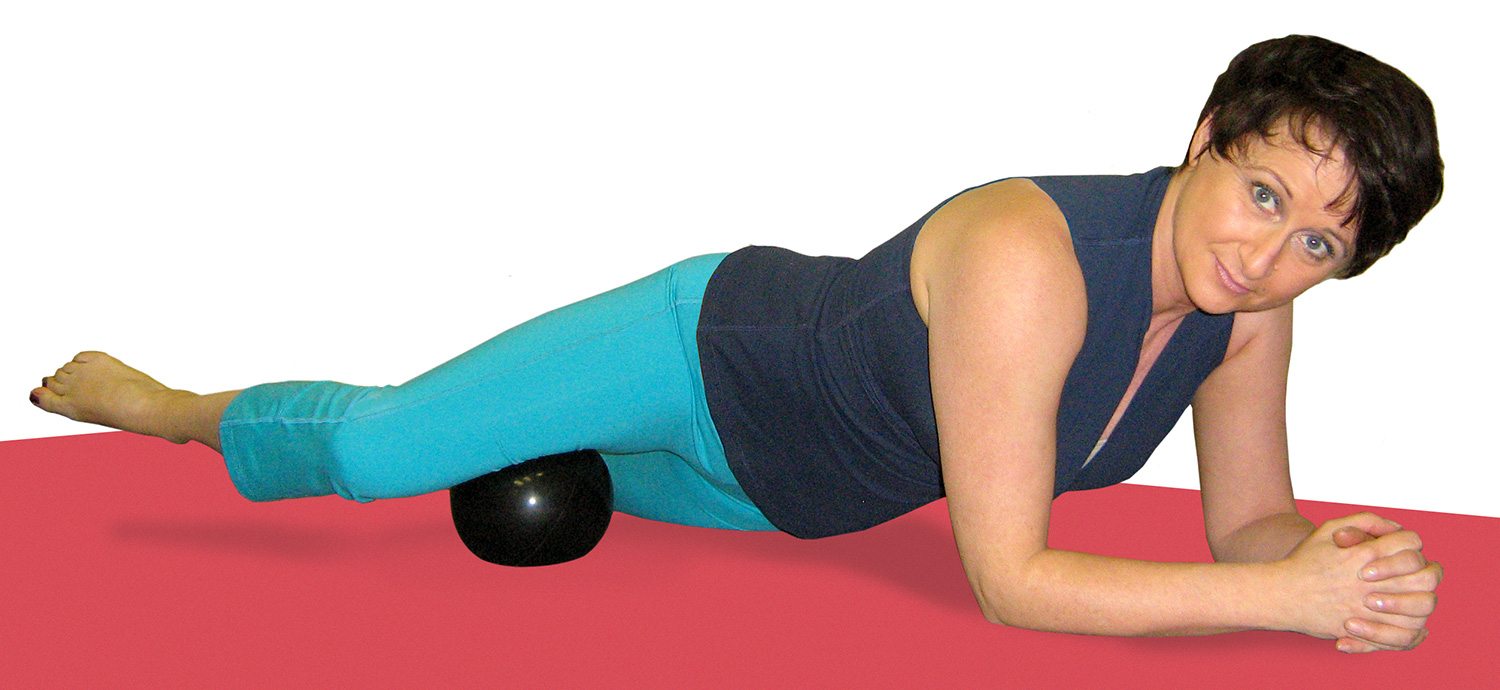 How
SMALL AIR-FILLED BALLS
With an assortment of balls, we teach you distinct ways to apply your body weight and use the ball correctly against your body
Myofascia has seven layers; when you know the proper techniques, you can positively affect them all
Air-filled balls provide far better results and are less aggressive than a foam roller, plus they are inexpensive and portable
We use props so that you don't have to strain and hold up the weight of your body
SYSTEMATIC SELF-CARE
You learn a profoundly effective method to elongate muscle, free myofascial restrictions, separate muscle compartments, free joint capsule restriction and release your trigger points.
CURRENT CONCEPTS
In the fascial fitness world, holding stretches is "old school". For Myofascia to be healthy and rehydrate, it needs techniques that provide what we call "glide and shear" and gentle oscillatory movements with different lines of pull. We teach you the most up-to-date methods of Myofascial Stretching. 
SCIENCE BASED
We understand the latest research in Myofascial health. Our system is based upon the Myofascial anatomy and education from Thomas Myers, The Kinesis Myofascial Institute, Maine, USA. Tom is a world-renowned educator and Myofascial researcher.

Who Can Learn SMR?
HEALTH INDUSTRY PROFESSIONALS
Doctors, Dentists, Chiropractors, Physiotherapists, Massage Therapists, Occupational Therapists, Personal Trainers, Exercise Therapists, Kinesiologists, Coaches, Pilates, Yoga & Fitness Instructors and Body Workers.
Dental / Medical / Health Practitioners: Learn profoundly effective techniques to treat your OWN body
Come away with cutting edge techniques to add to services that you offer to your patient/clientele base
Empower your patient/clients, teach them a profound method of self -healing, that they can do at home
Workshops can be custom designed for your group needs
Contact Kathleen directly to book an SMR workshop for your group.
IN-PERSON PRIVATE SMR SESSIONS
At Keller Method Pilates & Rehabilitation, Lakeview Movement Studio, in SW Calgary.